In 2010, we designed a free HTML template "Free Theme"  to be used by Small and Medium Enterprises. We thought it may be wise to share it here. Please feel free to use it.
This theme was posted on Opendesigns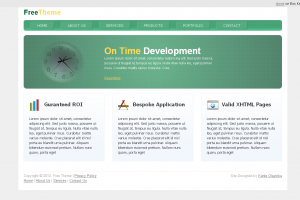 As at the date of the post, the design was downlaoded 3262 times.
It was aslo used by  the following sites, at least for a while
http://low-cost-web-site-design.com/GalleryTemplateFiles/FreeTheme/indexfreetheme.html
http://veltechcorp.com/old/index.html
Thanks for viewing and hope you do check back for more updates.